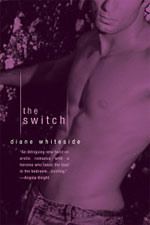 RT Reviewers Choice Award for Best Erotic Fiction!
Berkley expanded edition
ISBN: 0-425-20817-6
Sean Lindstrom is a former Army Ranger and an all-around Alpha Male. He'd also like a lover to focus on him for a change — maybe even walk on the wild side…But as a widower busy raising a teenage son, it's been years since Sean has had time for pleasure of any kind.
Beth Nakamura is a high-powered US Treasury executive, with a passion for both multi-billion dollar negotiations and high-intensity sexuality. Still aching from the loss of the lover and mentor she lost, she comes to Seattle for a high-stakes business conference.
When she meets Sean in a bookstore, both believe they've found the perfect one-night stand. Given their respective responsibilities and past experience, falling in love is not on his agenda. Or hers.
But fate has other ideas…
*A shorter version was published as an e-book by Ellora's Cave.*
Beth's Scarf
Beth's scarf was inspired by the Bamboo and Chrysanthemum Scarf, a museum classic from the Museum of Fine Arts in Boston, Massachusetts.
Foreign Editions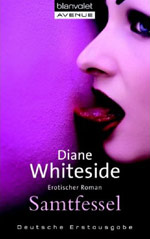 German Edition