March 25, 2011 | News
Hi there!
I'm throwing a Release Day Party for THE SHADOW GUARD at Bitten by Books next Tuesday, March 29th! Whoohoo!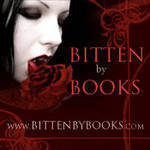 I'll be telling behind-the-scenes stories about how THE SHADOW GUARD was written.
Please drop by and throw questions at me – er, chat! I faithfully promise to stick around for the entire day so you can ask anything and everything you want, whether it's on THE SHADOW GUARD or any of my other books.
Plus, I'll be giving away a $50 Amazon gift card.
Hope to see you there!
4:33 am